Radiology
On and off site x-rays to help find what the eye can't see.
Our on-site digital X-ray suite aids us in the quick diagnosis of many disorders. X-rays allow us a clear window into the health of your pet's internal organs, bones and joints. Because our X-rays are modern and digital, the results can easily be emailed to you.
We are also able to take our x-ray machine out of the clinic and into the field to help diagnose and assess horse lameness.
If you have any concerns about your pet's diagnosis, please contact us.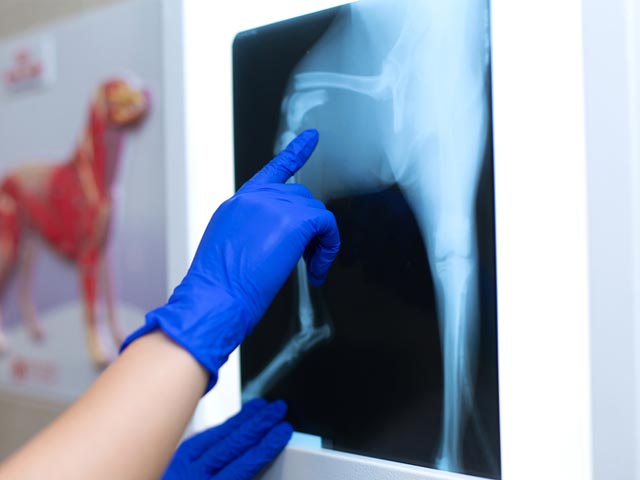 Concerned about your pet's diagnosis?
If you have any questions about your pet's test results – get in touch with us today.
(02) 9450 2020
Book Online